Some of the wonderful things our clients have been saying about us
"I have been a client of your firm since August last year and throughout my dealings with Cherie Gum, I was impressed with your firm's high standard of practice. I believe good PR to be a vital ingredient in any organisation and your firm has definitely got it! I found your front desk girls to be ever so polite and cheery with their greetings over the telephone which made me feel so welcome every time I telephoned. Cherie impressed me with her follow up emails and text messages, which all add up to your firm's high standard of professionalism where the client always feels well looked after and cared for. I certainly did! Your firm also went the extra mile by reducing the cost in my mortgage registration fees, which was very nice of Cherie and which added to the personal touch and when translated meant Cherie was looking after my interest. I am very fortunate to be dealing with a legal firm such as yours who practice what you preach. My experience with your firm has been all good right from the front desk to Cherie herself. I have met you very briefly Mr. Gallagher, on my way out after my meeting with Cherie, and after speaking to you, I gathered that "Lead by Example" was very much your practice. Your staff are a credit to you and your firm. I wouldn't hesitate to recommend anyone seeking legal advice to stop at Paul Gallagher Legal first where good service comes with a smile. I would like to take this opportunity to wish you and your staff a bright and prosperous future."
I will be Sure to Use Your Service Again!
"I'd like to thank Paul Gallagher Legal and especially Paul Gallagher for all the work done on my behalf to have this issue resolved. Next time I need legal assistance I will be sure to use your services again." Thanks and Regards,
"Thanks" Seems Such a Small Thing to Say…
"We first met two years ago, when I was starting to go through what was shaping up to be a very messy and bitter divorce. Good friends of my partner recommended yourself to me with glowing reports, as you had helped them on similar matters. I don't believe it would be possible to find someone who could have handled things better, or faster. Thanks again for everything! But I must say that "thanks" seems such a small thing to say to someone who has done so much!" Yours faithfully
Help, Advice and Support Over 6 Years!
"Just a note to thank you very much for all your help, advice and support over the last 6 years. We moved into our house on Saturday and everything went well, now just have to clear up the mess. Again thank you for making all the legal bits easy" Regards,
Excellent Service Throughout this Process.
"I am writing to thank you for the support you have given Bryan in his battle with the BNZ on our behalf. I had an email from Bryan confirming the bank has refunded every penny of the late charges and this was as a direct result of the report you had compiled and passed to him. Thank you. You have provided us with excellent service throughout this process and your support over the last few weeks has been rather above-and-beyond the call of duty – a testament to the calibre of your organisation."
No Hesitation in Recommending Paul Gallagher Legal to Others.
"I am delighted to have the opportunity to formally acknowledge how much I value Long Bay College's association with Paul Gallagher Legal. The College is appreciative of your knowledge and expertise which we have found to be of considerable benefit over the last few years. We have found you and your associates to be reponsive, thorough and professionally up-to-date offering us sensible pathways through often complex and difficult situations. I would have no hesitation in recommending Paul Gallagher Legal to other educational institutions and I wish you all the best for the continuing success of your practice." Yours sincerely,
"Thank you for the amendment to my Will and your generosity in reducing the cost to me. There is no doubt in my mind that you perform to the very highest standards."
"Thanks for the very balanced and sensible advice you and your team have given us recently over the matter of whether or not to take advantage of the new legislation enabling us to choose gifting to our family trust in one final amount, or to "hold fire" and continue gifting and debt reduction at the previous unspectacular rate. We've been grateful for the efficiency and objectivity of all your dealings with us over many years (about 30 at last count!) and for the effectiveness of your office routines, whether for our personal affairs, our Family Trust, or our business activities. We can always rely on your firm's team for timely, friendly, and effective legal advice and support, and look forward to being able to continue this relationship for many years to come."
Trustworthy and Dependable
"More than 10 years ago when I bought a house in New Zealand for the first time, Paul Gallagher undertook the legal work on my behalf. His service was efficient, courteous and dependable. I made sure I didn't lose his business card! Recently when I sold the same house I called on Paul's services again. The transaction was not the most straightforward due to the behaviour of third parties. Mike Ireland handled the legal work with a responsible and levelheaded approach. At times he told me things that I didn't want to hear. Looking back at the episode now, I realise that Mike's advice was absolutely correct and that I would have been foolish to ignore it. Thankfully I didn't. I should add that I am living in the UK. Knowing that you have someone like Mike, Paul and the rest of the team at PGL fighting your corner definitely aids restful sleep. I would not hesitate to recommend the services of PGL to anyone in need of trustworthy and dependable legal representation in New Zealand.
Professional services of the highest order
Paul Gallagher of Paul Gallagher Legal has acted on behalf of my wife, myself and our family in a range of matters and over many years. We have always found his advice, and that of his colleagues when they were required to act for Paul, to be excellent, completely reliable and professionally impeccable. In our experience Paul and his colleagues are always willing to make themselves available, and to respond rapidly to our requests. Paul and his colleagues have provided professional services of the highest order in relation to family trust matters, purchase and sale of properties, and personal matters involving the preparation of Wills and Enduring Power of Attorney documents. We have no hesitation in giving Paul Gallagher Legal as a provider of legal services our highest recommendation.
To find out how we can help you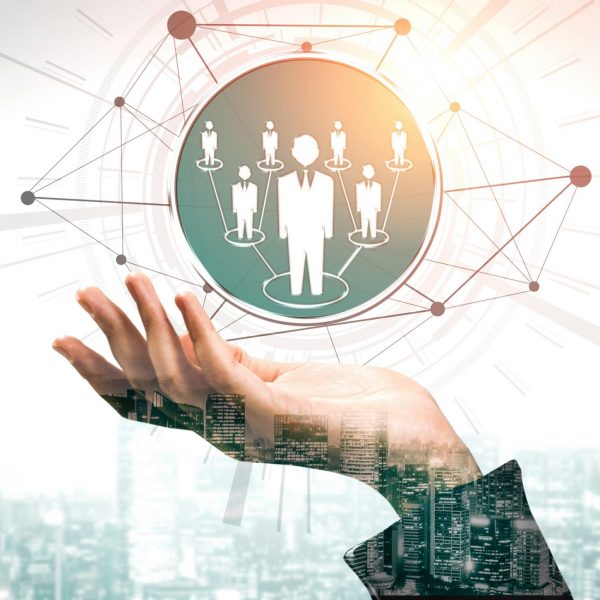 Tell us How We Can Help You
Have a chat to one of the team to see how we can provide you with advice and expertise in your legal matter.